The 10 Best Alternatives to FarmVille for Gamers Who Want to Get Their Farming Fix
The 10 Best Alternatives to FarmVille for Gamers Who Want to Get Their Farming Fix
Ah, FarmVille. That ubiquitous game that held us captive in the early days of social gaming? It's hard to forget the countless hours spent growing crops and tending livestock while trying to earn coins and unlock new levels. But what if you're looking for something a little different? You still want a farming game experience, but you don't want it to be so FarmVille-ish. Well, lucky for you, there are plenty of alternatives out there offering up the same kind of gameplay without the same old feeling. Here are ten of the best games, like FarmVille, for those looking for a change of pace from their usual farming sims.
Hay Day
First up is Hay Day by Supercell. This one has been around since 2012 and is still going strong thanks to its fun combination of farming and trading elements with some light city building thrown in too. Players can take on tasks such as planting crops, raising animals, crafting goods, and selling off their wares at markets or via delivery trucks around town. Plus, there's even fishing involved! The graphics here are great – very cartoonish and vibrant - making this one an enjoyable ride all around!
Township
Next on our list is Township by Playrix Games. This one takes a more traditional approach than Hay Day, with players managing not just farms but also entire towns full of citizens who need your help with everything from collecting resources to building houses and factories across seven lands, including deserts and tundras! There's lots of variety here as well as plenty of customization options when it comes to how your virtual township looks, so if aesthetics matter, then Township might be just what you're looking for!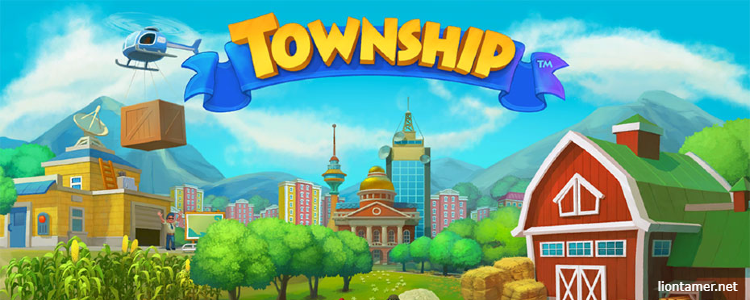 Stardew Valley
If medieval fantasy settings are more your thing, then check out Stardew Valley from Chucklefish Games instead – this one brings together classical farming sim mechanics with RPG elements such as dungeon exploration, character interactions, skill trees, crafting recipes, mining ore deposits, etc., all set within a gorgeous pixel art world full of strange creatures and mysterious secrets waiting to be discovered beneath its charming surface layer! An absolute must-play title whether you're into FarmVille or not!
Big Farm
Speaking about being into FarmVille or not, how about Goodgame Big Farm by Goodgame Studios? As its name implies, this game focuses solely on farm management, where players have access to dozens upon dozens of various buildings they can construct in order to create their own unique farm layout while tending livestock (cows/sheep), harvesting crops (wheat/corn), etc. In addition, there's also an online multiplayer mode that allows friends to work together cooperatively in order to achieve goals faster than would otherwise be possible solo play – definitely worth checking out if you enjoy cooperative gaming experiences!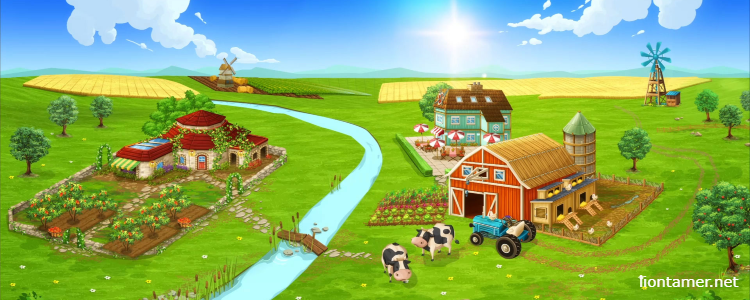 Harvest Moon: Friends Of Mineral Town
Moving along, we have come now to Harvest Moon: Friends Of Mineral Town from Natsume Inc. This beloved classic series dates back nearly two decades now, yet despite its age, it remains every bit as popular today as ever before due largely in part because each entry adds something fresh yet familiar at the same time giving fans something new yet nostalgic to look forward to year after year without fail - something no other similar franchise can claim it seems so don't miss out on this gem!
Animal Crossing Pocket Camp
Up next, we have Animal Crossing Pocket Camp by Nintendo Co Ltd. A mobile spinoff based on Nintendo's insanely popular life simulation series Animal Crossing that lets players manage their own campsite filled with cute characters, over thirty kinds of furniture items, plus much more, all while taking day trips to nearby locations hunting bugs, fishing playing mini-games chatting up villagers, etc. Hours of entertainment await anyone brave enough ventures forth into these wacky open-world shenanigans!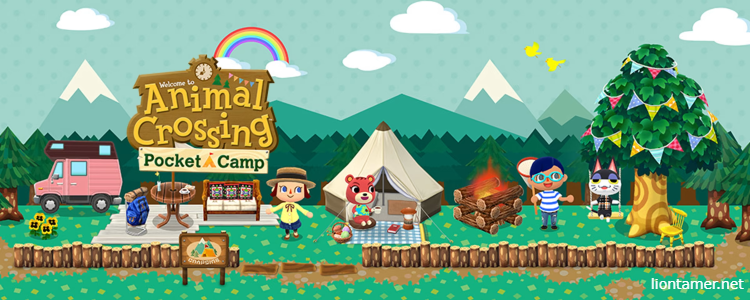 My Little Farmies
Following that, we have My Little Farmies by Upjers GmbH, which carries familiar farm sim tropes such as planting, cultivating, harvesting, turning harvested produce into useful goods, selling them on marketplaces buying better tools, expanding property size adding decorations, etc. However, unlike most other titles genre MLF puts heavy emphasis community aspect allowing gamers to team up with friends, build villages, fulfill missions, compete for global leaderboards, establish trade routes increase population numbers much much more – a truly fantastic example of modernized real-time strategy gaming don't miss a chance experience yourself!
Farming Simulator 19
And finally, rounding things off lastly, we come to Farming Simulator 19 from Giants Software GmbH – arguably the most comprehensive agricultural simulator released to date FS19 combines intuitive controls, realistic visuals, immersive audio effects, hundreds of vehicles, pieces of equipment, customizable landscapes, helping ensure users never run out content explore whenever the impulse strikes check out gather round fellow farmers join forces to make sure everyone succeeds profitable crop season!
Whether seeking to breathe life back into tired old habits or find totally new ways get to fix whatever case may be, rest assured these ten alternatives should satisfy any farmer enthusiast craving fresher take traditional farming simulations sure give 'em a try and see why millions choose to skip right past good ole' standby stick 'em somethin' better today tomorrow future forevermore!